WASHINGTON D.C. – This morning, Rep. Jackie Walorski (IN-02), a member of the House Veterans' Affairs Committee, questioned Indiana University Health System President and CEO Daniel Evans, about the importance of leadership in a large, multi-billion dollar organization, during the committee's hearing titled 'An Evaluation of Private Sector Best Practices and the VA Health Care System'.
In the exchange, Evans said, "If I went to a meeting and the word patient wasn't mentioned in the first five minutes, I just assumed I was at the wrong meeting…So you have to engage people in the core work and if the boss isn't engaged in the core work then it's never going to happen."
Watch the testimony below or click here.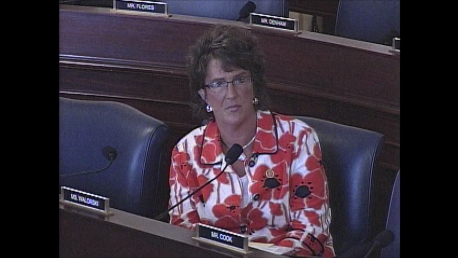 Walorski was appointed by Speaker Boehner to the VA conference committee to resolve the differences between the House and Senate veterans affairs legislation. Walorski co-sponsored H.R. 4031 and H.R. 4810 in the House of Representatives to address widespread problems currently plaguing the VA.